Whether you're celebrating Halloween this weekend, on Tuesday, or next weekend, transform your pool into a haunted spot. Here are some fun ideas for a Halloween pool party:
There are tons of ideas on how to use pool noodles for decoration. For instance, you can make a giant spider that greet your guests or trick-or-treaters.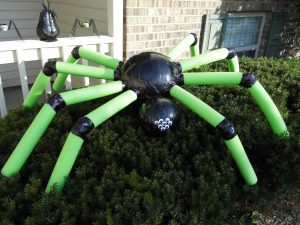 Or you can have your giant spider tower over your pool!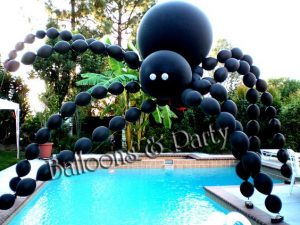 Let's face it: everyone loves a dip in the pool, even this skeleton.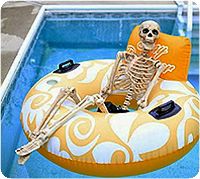 Make it a pool game with this inflatable spider and rings.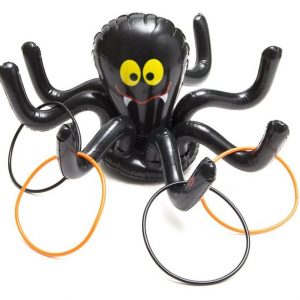 Make it a night at the movies with a vintage horror movie pool party.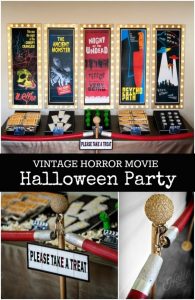 You can find these photos on FSPA's Pinterest page. View our Pool Party Ideas board for pool party inspiration.
Happy Halloween!
*Always supervise children around the pool